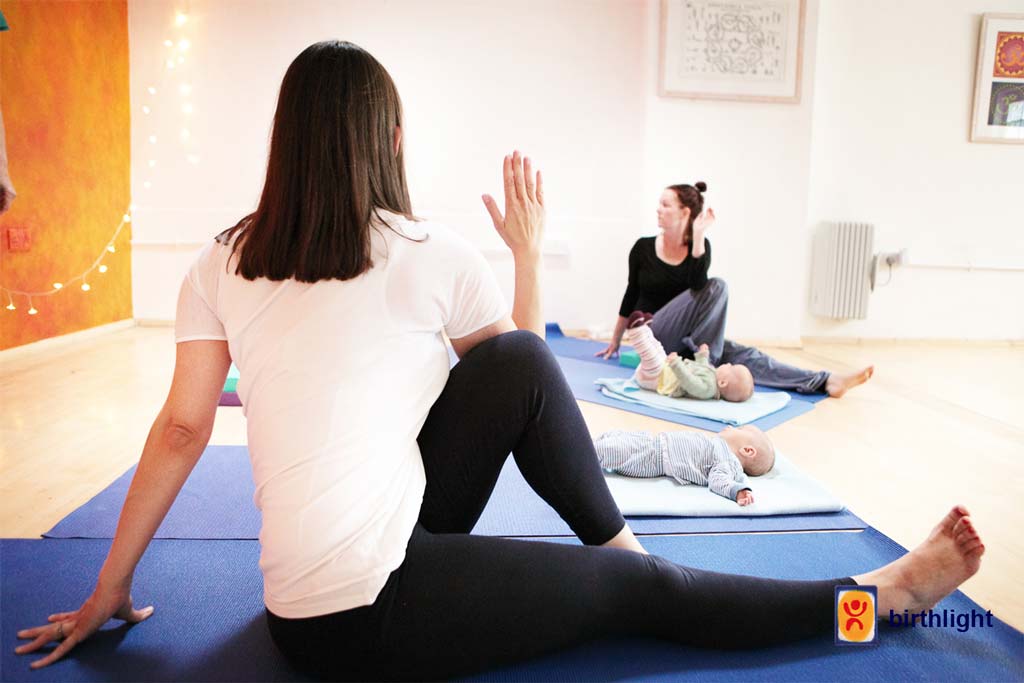 Weekly every TUESDAY at 10:30 - 11:30 and paid monthly (in person & online).
These classes are for mothers from 6 weeks postpartum, or until your Caesarean scar is healed. Babies are welcome until they start crawling.
The classes are an opportunity for you to regain your core-strength and overall fitness after birth by restoring tone to the deep muscles of the pelvis and lower back. They are designed to be accessible to all. We work to close the body and re-knit abdominal muscles using yoga breathing and gentle strengthening movements, with the additional effect of inducing deeper sleep and reducing postnatal fatigue.
Babies (pre-crawling) are welcome and breast and bottle feeding is welcome as well as nappy changes, baby naps ….. whatever works for you and your baby.
CLASSES INCLUDE:
Specific techniques to regain core body strength.
Movements & breathing techniques aimed at re-knitting abdominal muscles and toning deep muscles of pelvis and lower back.
Specific pelvic floor breathing and movement techniques aimed to both strengthen and tone.
Movements and exercises to ease common shoulder, back and neck pain and discomfort.
Interactive mother and baby yoga moves which promote 'active bonding' in age appropriate ways.
Baby Yoga that can help to develop your little one's motor sensory development.
Relaxation & baby bonding techniques.
Sequences of exercises that you can practice at home.
Ways of inducing deeper sleep and reducing postnatal fatigue.
WHEN TO PRACTICE
Regardless of how you gave birth, it's really important to rest in those first 6 weeks. It's a time for bonding with your baby, getting your bearings as a new mum, and for you to recover. After those 6 weeks, you should be ready to start exercise. If you have any concerns talk to your Doctor.
These classes run on Tuesdays from 10:30-11:30.