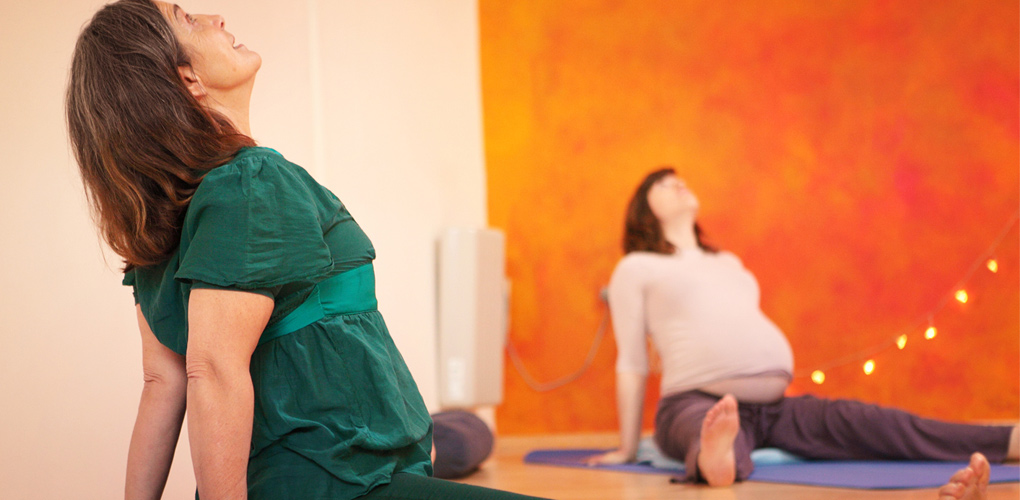 Join this 8-week Yoga for Pregnancy course to learn techniques and exercises that will assist you in your pregnancy & labour. The classes are based on the Birthlight method. Birthlight is an Internationally acclaimed pregnancy & well woman yoga charity that strives to enable women to give birth with minimal intervention, whilst acknowledging this may not be possible for all. Physical and emotional health of mother and baby throughout pregnancy is prioritised, so that they can approach labour & birth with confidence and knowledge.
In these classes you will learn:
* Specific techniques to ease tension and complaints arising from pregnancy
* Breathing techniques for contractions, labour & birth
* Movements and exercises to ease pain and discomfort during pregnancy & labour
* Techniques to assist the optimal foetal position of the baby for a natural birth
* Relaxation & baby bonding techniques
This class runs as part of an 8 week evening course which starts every month. Click here to see the next start date.