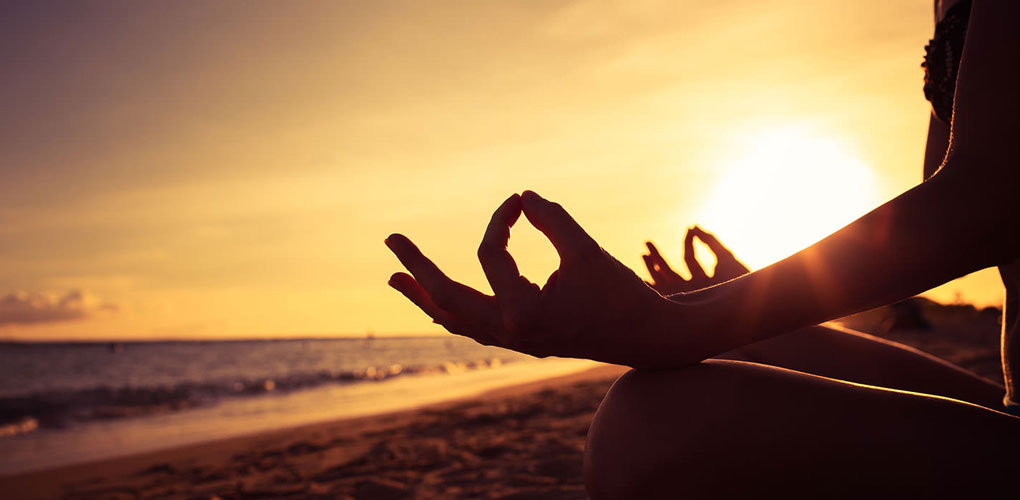 Deepen the Inquiry
with
Christopher Gladwell
& Emma Michael
7th -14th June 2019
If you are looking to learn practical skills and techniques to integrate yoga into your daily life, then join us in the beautiful coastal town of Latchi, Cyprus for 8 days of exploration and immersion into the practice and philosophy of Engaged yoga.
Experience how yoga can offer you a real opportunity to access true joy and freedom, and have all your yoga-related questions answered by Christopher Gladwell – one of the UK's most experienced and senior yoga teachers.
On this journey we will strengthen the relationship between the body, mind and spirit and deepen our knowledge and experience of yoga tantra –  the backbone of engaged yoga – through daily practices of movement, meditation, breath and mantra. Together, in community, we will unplug from our everyday routines, and plug into ourselves and our true nature.
We are providing two options; a 5-day long-weekend, or for those wishing to really benefit from the immersion, the full 8-day retreat. The 8-day immersion will qualify you for a certificate of attendance, which will go towards further trainings with Chris and Emma.
Check-in is after 3pm on Friday June 7th the 8-day attendees. Flights and transportation from Paphos airport are not included in the price, but we are happy to help and advise you regarding any transportation needs.
Cyprus boasts an impressive 326 days of sunshine per year, and is famous for its hospitality and Mediterranean lifestyle. The Aphrodite Beach Hotel is a family run business located half a kilometre from the natural wonders of the Akamas Peninsula National Park, and a stone's throw from the crystal-clear waters of the Mediterranean Sea.
During the retreat, you will learn a systematic approach to asana yoga, breathwork, mindfulness, compassion and meditation, gaining a real understanding of the link between the mind, body and emotions. The pragmatic approach that both Chris and Emma take to teaching will empower you to make these powerful practices really work for your individual needs and requirements.
************
Highlights
Over 70 hours of teaching time with Chris and Emma
Accommodation at the breath-taking Aphrodite Beach Hotel for 8 days
Spectacular views of the coastline from the hotel rooms, dining room and yoga shala
Daily asana, meditation, movement and pranayama sessions
Learn practical skills and techniques to integrate yoga into your daily life
A unique opportunity to practice with one of the UK's most experienced, senior yoga teachers
Deepen your knowledge and experience of yoga tantra in its many forms of philosophy including asana, mantra, pranayama, nidra and meditation
Strengthen the relationship between your body, mind and spirit
Immersion into the philosophy of yoga and the modern neuroscience of mindfulness meditation
Practice, rest and reflect at Chrysochous bay, a stone's throw from the hotel
Follow nature trails to the mythical baths of Aphrodite, the Akamas Peninsula National Park and Latchi fishing harbour
All meals included
Full moon ceremony
Certificate of attendance for the full 8-day immersion available
************

Teachers
Christopher Gladwell
My own journey has included extensive practice and study with the Satyananda School of Yoga (12 years) and the Ashtanga Vinyasa system of Krishnamacharya and Sri K Pattabhi Jois (12 years), as well as other systems such as Iyengar yoga, Oki yoga, Vini yoga and Chi Kung.
I have also had the good fortune of exploring traditional and new tantra, and for the last nine years I have been involved in explorations of the Vajrayana teachings of Tibet. Other explorations have been with Shamanic traditions mostly rooted in Native American teachings.
My practice has taken me through physical (somatic) practices, into working with breath and vibration (pranayama and mantra) and into meditative practice and ceremony. I love pragmatic and liberating Yogic philosophy and have studied, written and taught extensively around this visionary work.
I have also studied physical therapies, primarily Shiatsu, Thai Massage, Intuitive Massage and Structural Integration, all of which informs the hands-on facilitation work in my yoga teaching.
My study of yoga nidra with the Satyananda School of Yoga led me to an interest in metaphor and language and then storytelling, which I practised for a while. This introduced me to Neuro-Linguistic Programming, which I studied to Trainer level. This then led me to study Clinical Hypnotherapy and Coaching. All of these strands are woven into my teaching and have also brought me full circle back to yoga nidra and dream yoga.
Free dance moves my heart and body and has led me through five rhythms, movement medicine and contact dance to the spontaneous movement practices of Asia. I will dance more!
I have also been studying the myo-fascial work of Thomas Myers and training with anatomy trains. This work builds on my former teaching of anatomy and physiology which itself was rooted in my training as a Biologist.
For me Yoga is still about us connecting to what is deeply real and true inside of ourselves. This connection is on every level, physical, energetic, emotional, cognitive and in connection to each other, the planet and that which is beyond time and space.
My teaching aims to help you to find what that is for yourself.
Emma Michael
I took my first yoga class when I was 17, and over the last 20 years my mat has been a source of stability and support. I'm half Cypriot and half British and lived in London until 2012, when I moved to Cyprus.
I spent many years as a yoga practitioner, practising a range of styles including Jivamukti and Iyengar. In the last 10 years, I gravitated to Sivananda and Anusara, which I then trained to teach in. Over nine years ago, I also trained as a body worker in Thai massage and Shiatsu, which I continue to offer at my studio – The Centre in Nicosia, Cyprus. 
I have a Bsc Hons in Psychology and a postgraduate training in Psychotherapy and Counselling, as well as in mentoring.
As a teacher, two of the most important aspects of practice that I try to facilitate are self-awareness and self-acceptance. I am a grounding presence in my classes and try to teach in a way that makes yoga as applicable to our lives as possible, helping my students learn how we can shed love and light on our shadows. My background in Psychology, Psychotherapy and bodywork enables me to work holistically and deeply with my students and clients.
My classes are rooted in Hatha yoga and are deeply connected to conscious movement through gentle, static poses, as well as dynamic, challenging, flowing movements.
Recently I have been moved to start working with pregnant women in my yoga and shiatsu work, as well as clients with injuries and mobility issues such as MS, or psychological and psychosomatic conditions. I have continued to develop this work through studying with the Birthlight Trust in Prenatal and Postnatal yoga, as well as fascinating work with Suzanne Yates and the extraordinary meridians of Chinese medicine.
I try to ensure that I'm providing a safe space to deepen into the journey of the self and for your alchemy to happen.
************
The Retreat
Provisional Daily Schedule
Sunrise
Awaken the body and clear the mind
We greet the break of day with movement practices and traditional cleansing practices of nagas, kriyas and appropriate modalities of movement
Am Break
Morning session
Awaken the body 
Daily practices of asana and breath
Brunch & Free time
Deepen the inquiry
Techniques to deepen your yoga practice including but not exclusively, philosophy, pranayama, mantra and meditation
Dinner
Restoration
An opportunity to raise questions, share ceremonies and chants with our community and find restoration in yogic sleep
 
About the Retreat
The following topics will be explored in depth on the 8-day immersion retreat, and in some detail on the 5-day immersion retreat:
 Physical practice – Yoga asana, kriyas, yoga for rehabilitation, plus the mighty nagas and ttandava (spontaneous dance movement) all tailored to suit your individual strengths and developmental edges
 Breath – Know your energy body and find energy for life and love
 Pranayama – Dissolve into the seamless freedom of the breath
 Emotional Yoga - The psychology and psychotherapy of yoga
 Yoga Tantra - The philosophy and science of tantra
 Neuroscience & Meditation - Understanding the latest scientific findings and how to apply them to your meditation practice 
 Evolutionary Biology, Anatomy & Physiology - Understanding how the evolution of the body effects our development, our anatomy & our physiology
 Yoga Nidra - The powerful and transformational practices of yogic sleep
 Meditation – Developing an integral meditation practice
 Mantra, Chant and Kundalini – Using practices of vibration to understand the cosmos from the inside
 Yoga of Relationships – With ourselves, our lovers, our environment and our planet
 Dharma – Why are you here? What are you doing with your life? What do you need in terms of empowerment?
 Ceremony – Find your place in the relational dance of ceremony. These empowering events are methods for you to step deeper into your power
 Integration – How to translate concepts of bliss, freedom, power and love into our daily lives
************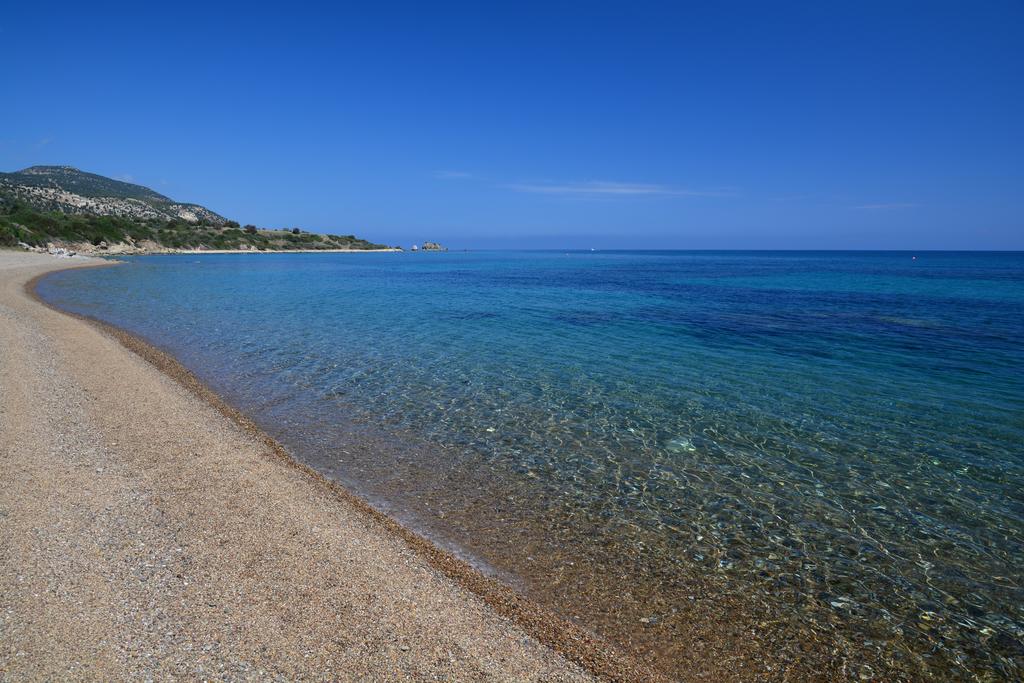 Location
The nature surrounding The Afrodite Beach Hotel is a big part of the pure beauty of the hotel. It is a place where the clear turquoise sea meets the wild, uninhabited hills and rocks of the Akamas Peninsula National Park. The uniqueness of this untouched area is due, not only to the indisputable charm of the natural landscape – perfect for walks, bicycle rides, bird-watching, flora or painting – but also to its cultural and mythological wealth.
2.4km from the hotel are the baths of the goddess Aphrodite. According to legend, the goddess of love would bathe here, and it is also the place she is said to have met her lover, Adonis.
The small fishing harbour of Latchi is situated only 3km away from the hotel. A short distance along the coastal boardwalk of Latchi, you come to the picturesque harbour of Polis, known throughout Cyprus for its fresh fish. In the past it served as a small port for shipping carob (a healthy alternative to chocolate that's been in use for 4000 years). The old stone carob warehouses have now been converted into restaurants, fish taverns and places for recreation. 
Accommodation
The Aphrodite Beach Hotel is a family owned hotel, located 500 metres from the protected natural wonders of the Akamas Peninsula National Park, in the North West of Cyprus, about forty kilometres from Paphos. It is the last hotel before the Akamas and enjoys a long remote beach.
It offers comfortable spacious rooms, with private bathrooms, toilets, air-conditioning and heating. All rooms have balconies with sea views.
The hotel has two restaurants – one on the beach and one in the main building, a sitting room with a fireplace and large verandas with spectacular views over Chrysochous bay with the backdrop of the Troodos Mountains to the East, and the Akamas Peninsula National Park to the West.
The hotel is surrounded by nature and the yoga spaces have wonderful views and peaceful settings. We will practice against the backdrop of some of the best views in Cyprus and splitting our practice between indoor and outdoor venues, as well as practicing on the nearby beach.
For more information and to book click here
************